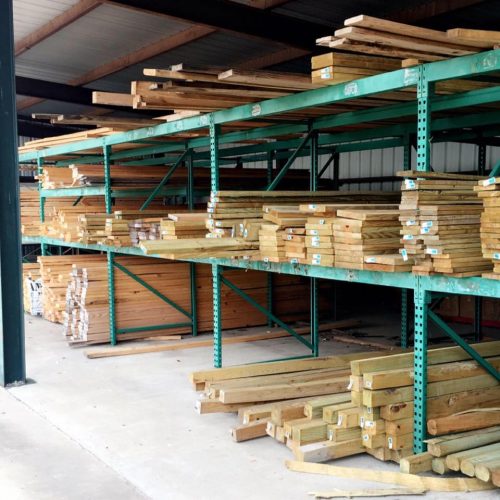 More than just a general hardware store or a place to pick up nuts and bolts, Warner Hardware & Industrial Supply, LLC aims to be your go-to destination for just about anything your home or professional project demands! Since our opening, we've come to be regarded among paint, plumbing and electrical supply stores in Muskogee County, OK. We'll help you get the products you need, at prices you can afford.
General hardware: From basic supplies to nuts and bolts, electrical supplies to power tools in Muskogee County, OK, we stock virtually anything you could need in the way of general hardware. With top name brands and an immense selection available, finding what you need won't be a problem when you shop with us.
Lawn equipment: We're well-regarded for our tremendous selection of lawn mowers and lawn mower parts, as well as other lawn care and landscape equipment. Come to us for blowers and chainsaws, trimmers, edgers and more.
Lumber: Our selection of lumber is one of the best in the area. Whether you're tackling a small pet project or building the framework for something much bigger, we'll help you get the lumber you need.
Tools: No matter what tool you're looking for, you'll find it here. We've got hand tools and power tools alike, spanning screwdrivers, drills, wrenches, hammers, saws and beyond.
Livestock supplies: If you own livestock, come to us for all of the necessary feed and supplies to keep them happy and healthy.
Paint: We can mix up virtually any paint color and stock a large range of coat and finish options.
In addition to all of the above products, we also have a greenhouse on-site to bring you a beautiful bounty of flowers, perennials and green plants to choose from.
---
At Warner Hardware & Industrial Supply, LLC, we place a high emphasis on quality, which is why you'll only find industry-reputable name brands among the products we sell. Some of the names we stand by and are proud to offer our customers include:
Husqvarna
Klein
Dewalt
Pelican
---
For more information about the products we stock, please stop by and speak with one of our knowledgeable sales professionals. Or, give us a call at 918-463-2222 if you're looking for something in particular.